FREQUENTLY ASKED QUESTIONS

COMMON QUESTIONS AND ANSWERS
---
---
I believe that my wedding photography should speak volumes about who you are as a person and the relationship between a loving couple. I always strive to create beautiful photographs at each and every wedding that are unique to you and that of your family and friends from your special day. My aim is to capture your special day with a documentary-based style with minimal guiding or posing. It's not my intention just to "make beautiful pictures" but to truly make images that capture the relationship between two people deeply in love with one another.
Coverage & Travel

Here's a selection of commonly asked questions that I often get asked. If you have another question that I haven't covered, you can contact me here. Just one thing though, it's a large file so please give it a minute to download, it's well worth the wait!
Do you photograph destination weddings?
I also am happy to photograph destination weddings. Please give me a call or use my contact form here to find out further details.
Wedding albums
With so many album choices available please get in touch
here
to arrange a complimentary meeting to discuss further and to allow me to show you the amazing quality I produce for my clients.
Do you offer engagement photo shoots?
Yes I do. These are a real ice-breaker and something my past clients can't speak highly enough to how much more relaxing it made their wedding day photography.
Do you offer photo slideshows?
Absolutely! All of my clients receive a slideshow showing their special day that can be shared with family and friends around the world. Videos are provided ready for social media and in HD 1080p for you to cherish for future generations.


Do you edit all of our photographs?
---
Yes, I do! Every image that you receive has been hand-edited, one at a time personally by me. I have literally edited hundred of thousands of images over the years of being a wedding photographer.
---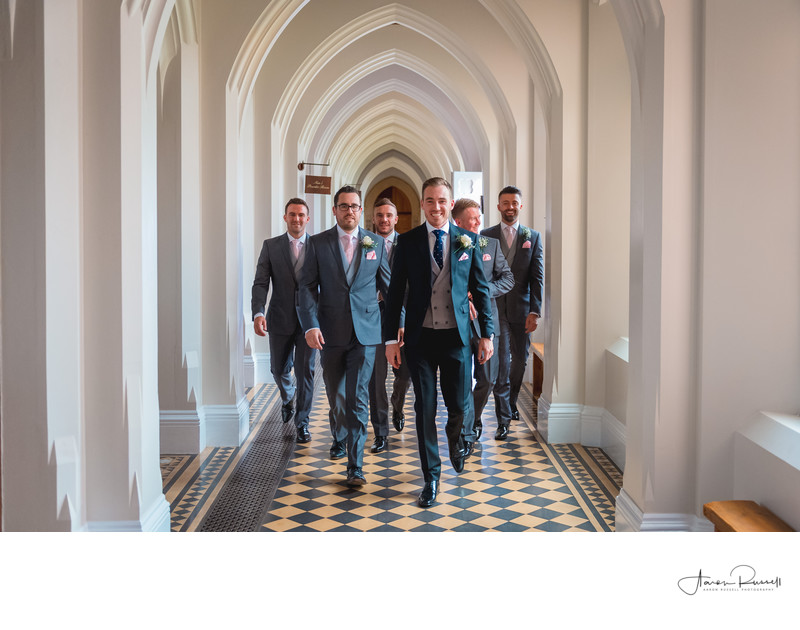 ---
How long does it take before we receive our photographs and products?
Your wedding photographs are typically ready around six weeks from the wedding date for digital images, and are presented in an online gallery for you to view and share, as well as download the hi-resolution files to keep forever. You have full permission to print as you wish. Wedding albums take around 4 weeks from date of order.
Are our digital files watermarked?
They are not. The high resolution files do not bear any watermarks.
Do we get the copyright of the images?
Copyright is something that is often asked. Many photographers include a "copyright release" in their contracts, which generally just means the same as a release to have your images printed by yourself, or any photo lab that you may choose. That isn't the same as obtaining copyright! Copyright simply means that I am the creator of the images, and I "own" the copyright. Selling or obtaining "the copyright" is not possible, but you will have the ability to print and share your images as much as you'd like!
Do we get to keep the negatives?
Selected images are edited high-resolution digital files (the digital equivalent of negatives). I retain the copyright of the images and the right to use them for promotional purposes, competition, professional review, and so on. If you would like me to provide you with a written release that will allow you to make unlimited personal reproductions and copies for your family and friends I would be happy to do so.
---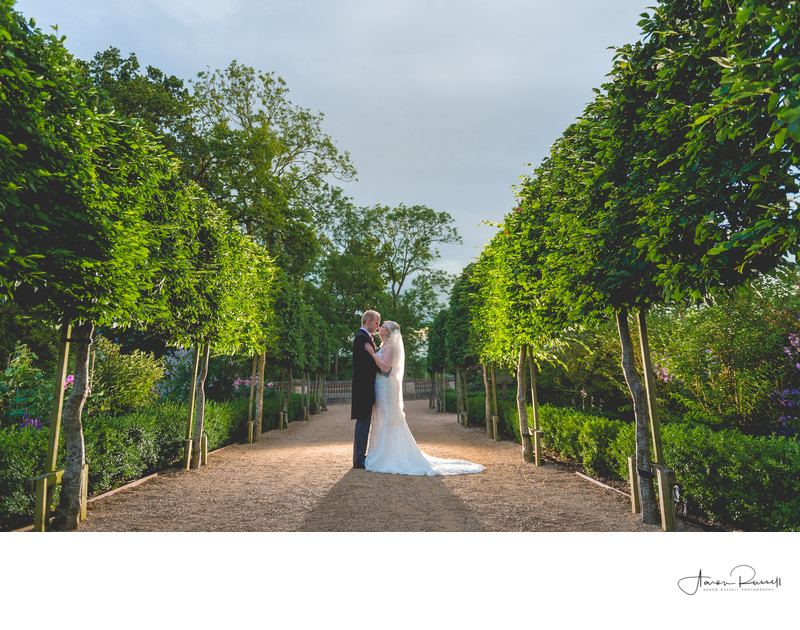 ---
Do we receive the raw, unedited files?
Raw, unedited files aren't available for viewing or purchase. The images selected for editing purposes reflect my very high standards and everything else isn't archived. Please feel assured though, that I only delete images that do not meet the high standards you see on my website. If the image meets the required standard it is carefully edited and delivered to you.
Do you work with a second photographer?
Sometimes yes, and sometimes no. Here's the reason why! I have spent many years photographing weddings and developing my own individual style that my clients have come to love. Many couples quite rightly think that a second photographer is needed to cover the day completely. This may be the case in some circumstances, however, if the planning and timings are worked out in advance of your wedding it is possible to cover much more than you may think. For when you insist on a second photographer, I do work other professionals, not assistant photographers but professional wedding photographers in their own right with many years of experience behind them with a similar style to my own. Please get in touch and I will be happy to discuss further with you.
---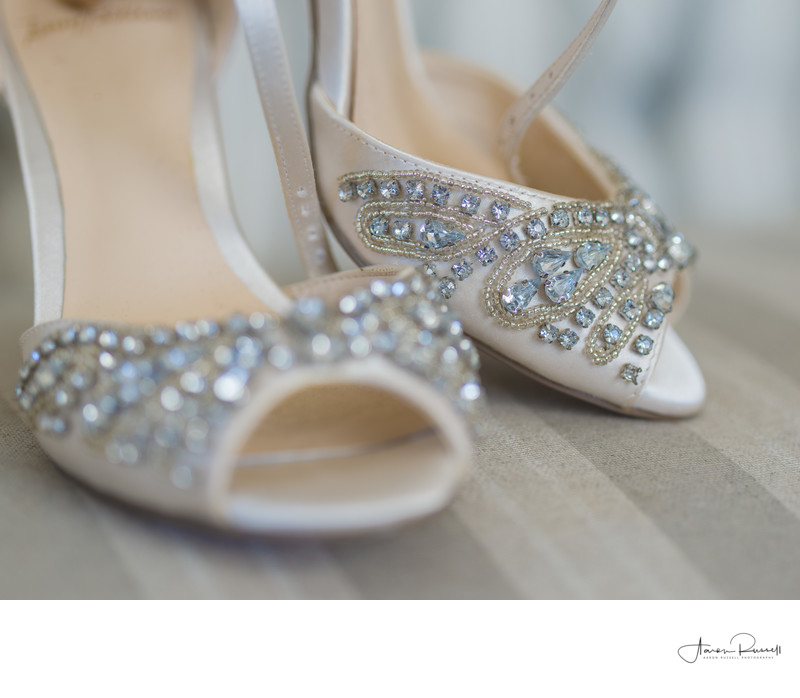 ---
How many pictures will we receive?
The number of photographs taken and delivered depends on many things - the time I am with you and how many guests you may have to name a couple. That said, I typically work up to 14 hours on your wedding day so you can expect between 400 to 800 individual high quality wedding photographs.
Do you provide video services?
I am a photographer and do not provide video services. If you are looking for talented videographers I will be happy to recommend some for you with whom I have worked with over the years.
Can some of our photos be delivered in both black & white and colour?
When I personally hand-edit your photographs I will also include a black and white copy if I feel it adds to the overall quality of the image. With the rise of filters on Instagram and other photo apps, many people convert images to black and white just because you can. I know from experience what image will work well when converted to black and white and which ones don't, evenbefore I press the shutter button on my camera.
---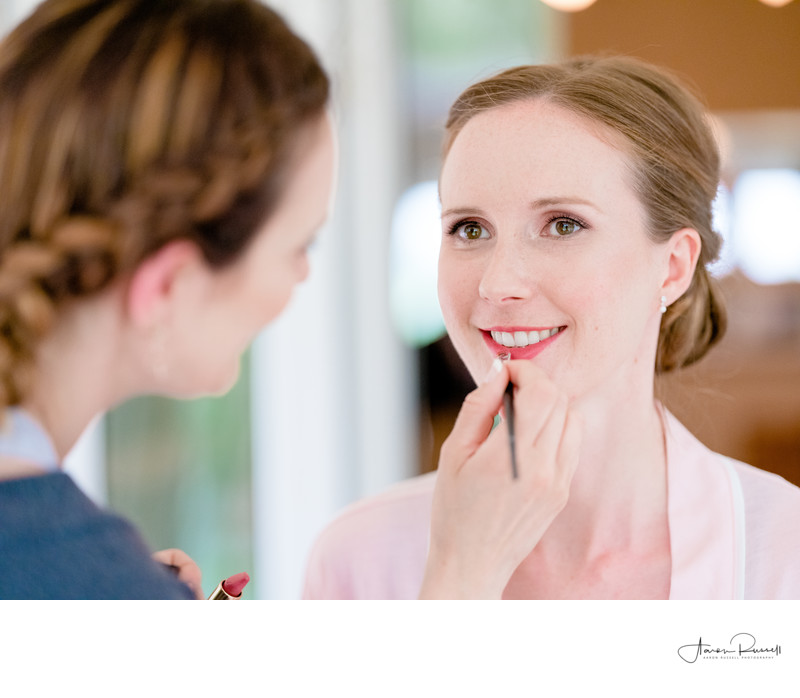 ---
Can we see the outtakes and all of the images that didn't make the final cut?
I only deliver the images that meet my very high standards. If the flash didn't fire, or someone's eyes are closed for an example then after careful consideration these will not be archived.
Style

I hope these frequent style questions will help you to explain why I approach the wedding day the way that I do. If you have any further questions regarding my style of photography I'd be happy to answer any you may have.
How would you discribe your style
I cover weddings in a journalistic style, however that dosen't mean that I'm limited by "genre". I'm very hands-off and unobtrusive in my coverage of the day. Many of my clients comment to me that they just forgot I was there capturing their day. Occasionally I may stop you and ask you to stop for a pose or repeat something you did to make sure we have everything captured beautifully on your wedding day!
I won't stop a table of guests at the reception and ask them to pose unless you ask me to do so, as I much prefer to capture perfect moments of laughter between themselves for those candid moments.
---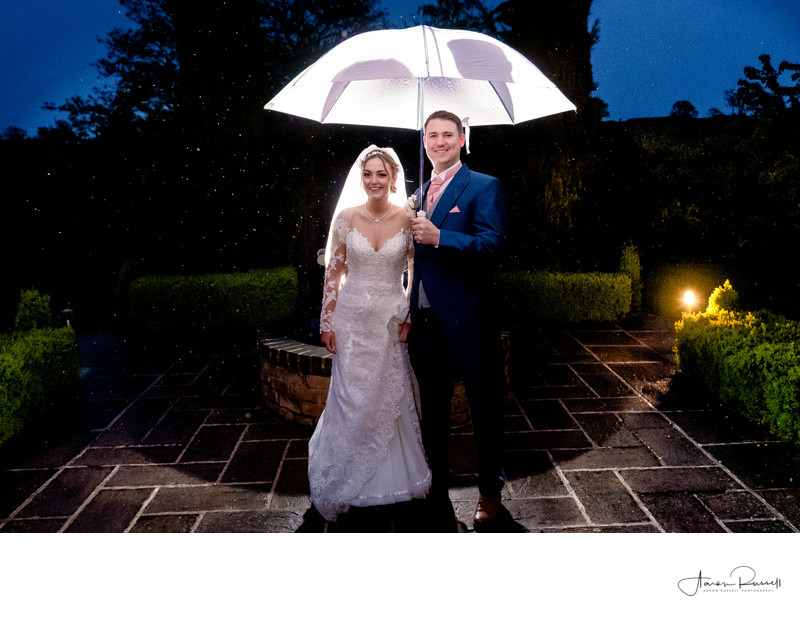 ---
Do you take posed family photos?
Absolutely. Weddings are one of those rare occasions when all of the family and friends get together so this is an extremely important moment in time to document your history together. A few weeks before your wedding I'll send you a questionnaire covering details of the day and send a suggested list for your posed photographs. Don't worry though, these are family groupings that I photograph at each wedding I cover. I encourage you to make amendments where necessary for your personal group photographs. That said, I would recommend keeping between 12 - 18 group photographs including the "group photograph" of everyone together. That way, this part of the day runs smoothly and you can get back to your guests with the minimum of time.
---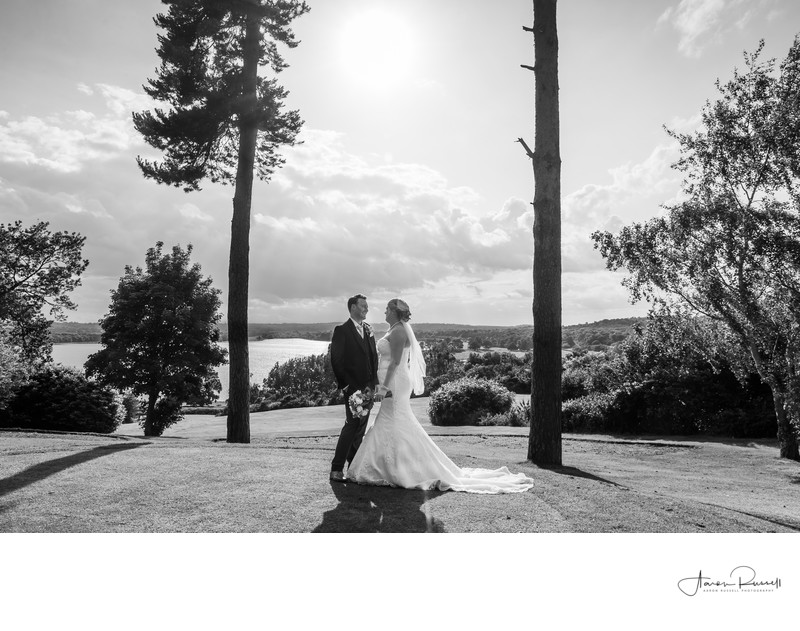 ---
Can we provide you with a "shot list" or "must take pictures"?
Other than family groupings, I'd prefer that you didn't - but please let me explain why! It's very helpful to me to know the important relatives and friends coming to your day and if any events bear particular special significance. However repeated requests for posed images and working "through a checklist" is counterproductive and actually, prevents me from capturing the images you have seen on my website. Let me explain further. The image below was taken because I looked around me and saw this candid moment happening. Had I been working through a "checklist" I would not have been in a position to capture this wonderful moment which would have resulted in this moment being lost forever!
---
---
Business & Details

There are some important questions you should ask of every wedding photographer you meet to discuss your special day. This section includes all of those questions, from business to food! As always, if you have any questions about anything at all, please do not hesitate to contact me.
Do you have insurance?
Absolutely yes, 100%. Yes, yes, yes!I operate with Hiscox Insurance and have in place £5 million of Public and Liability Insurance as well as having all of my equipment covered.
Can you provide my venue a certificate of insurance if they ask?
No problem at all. I use Hiscox Insurance Services who are recognised as industry leaders for professional insurance services. I always keep a PDF copy with me at all times. You can view and download the insurance certificate here for your venue if you need to.
How long have you been in business? How many weddings have you photographed?
Wedding photography is possibly the most difficult "genre" to photograph. I learned about timings on the day, where I need to be, how to shoot in difficult lighting conditions etc with another professional wedding photographer before I took the step to work on my own. Once I knew I could successfully cover one of the most important days in a couples lives together I started my business in 2012. In that time I have successfully been looking after many happy clients. I have photographed well over 100 weddings.
---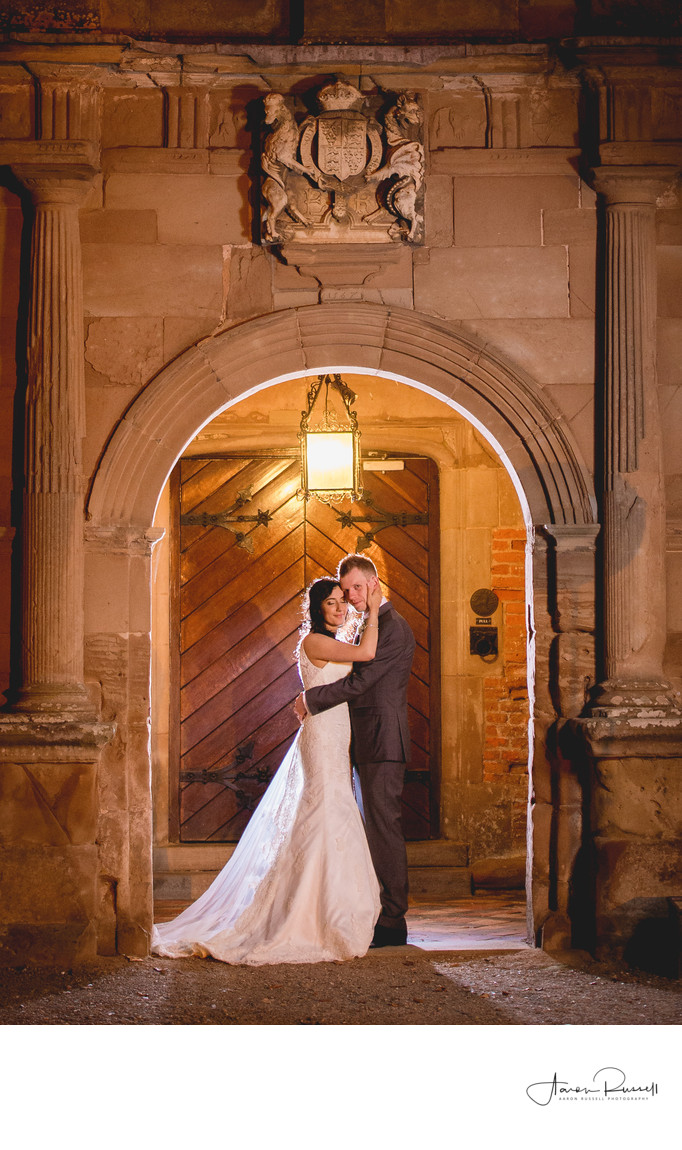 ---
Can you hold a date for me?
I'm so sorry, but I can't hold the date and pencil you in. I book weddings on a first come, first served basis. Bookings aren't confirmed until the retainer is paid and a contract has been signed.
If I need to cancel my wedding, is the retainer refundable?
The retainer fee and all monies paid are non-refundable. The retainer guarantees that I'll hold the date exclusively for you and once you've signed a contract I do turn down all other commissions for that date.
When should we book you for our wedding?
As soon as possible, since I can not "hold" dates or "pencil you in" dates are booked when…well, when they are booked. Most of my commissions book me within a year of the wedding date, sometimes closer if they have left it to the last minute. However, I typically go into a new year with over 20 bookings confirmed so dates are limited. If you want to book me, please get in touch as soon as possible so that I can come over and meet you both, show you some more of my work and make sure we all get along. After all, your wedding photographer out of all of your vendors will be the most important one, as I will be with you from getting ready through to the first dance and beyond!
---
---
Do we need to feed you at the reception?
It would be very kind if you did but it's not a requirement. However feeding me ensures I stay cheerful, mobile and that I don't faint from starvation, or end up eating something thats seen better days in my camera bag since 2012. I prefer to eat when you eat, not afterwards, because when you're eating you're not at your most photogenic and when you're done, I'm done and we can continue your coverage on a full tank to keep going into the evening. I do bring my own food and water to weddings but a hot meal is always a lovely treat during a very busy and long wedding day!
Can our family and friends take pictures with their cameras?
Absolutely, in fact, I encourage it. The only request I have is that they don't crowd around me when I am photographing the formal photographs as people in the group will not know who to look at and this may have a negative impact on the quality I can deliver to you. I welcome cameras during the dance and cutting of the cake and other events during the day, however I just kindly ask that they please don't push me out of the way and respect my presence.
---