Leicestershire Wedding Photography
Leicestershire Wedding Photographer
Leicestershire has always been a cultural hub, both the modern multicultural Leicester and the ancient one; it's the perfect location for a wedding at a grand country house or at a unique, urban venue with style. Leicester is also an ideal wedding location for sports fans, whether that's football, horse racing or golf – in short, there's a Leicestershire wedding venue for every couple.
With years of experience as a wedding photographer, I am your wedding photographer for Leicestershire. No matter which venue you decide on, choosing me as your Leicestershire wedding photographer will ensure every priceless moment of your wedding day is captured in stunning photographs that you will be yours forever.
Escape to the Country
Leicestershire boasts an impressive lineup of country manors and estates, for couples who want a grand (or more humble) historical backdrop for their vows and reception. As your Leicestershire wedding photographer, I will help you get the perfect shots both indoors and outdoors so you can make the most of these venues with their ornate interiors, dramatic exteriors and beautiful grounds.
For a country manor wedding with a modern twist, Keythorpe Manor is an excellent choice. Surrounded by the stunning South Leicestershire countryside, the manor has two beautiful spaces for your big day: the converted oak barn and the marquee. An intimate, yet bright and airy, celebration space, the barn's glass doors look out over the countryside. For a more modern alternative, the marquee is a flexible space you can put your personal stamp on. It opens up onto the surrounding veranda, for drinks receptions, an outdoor bar or live cooking stations.
A Grade II Queen Anne period country property and enchanting private family home, Sutton Bonnington Hall is available on an exclusive basis for weddings. Built to entertain, the house has welcomed monarchy, prime ministers and many other prominent guests during its long history. You can have a civil ceremony at the hall or a religious service in one of two nearby churches; for your reception, the light and spacious conservatory adds a touch of elegance, with its air scented by the jasmine that thrives on the south-facing wall. After dining, you can retire to the Library, take a spin around the dance floor in the opulent Drawing Room, or take a stroll through the enchanted grounds.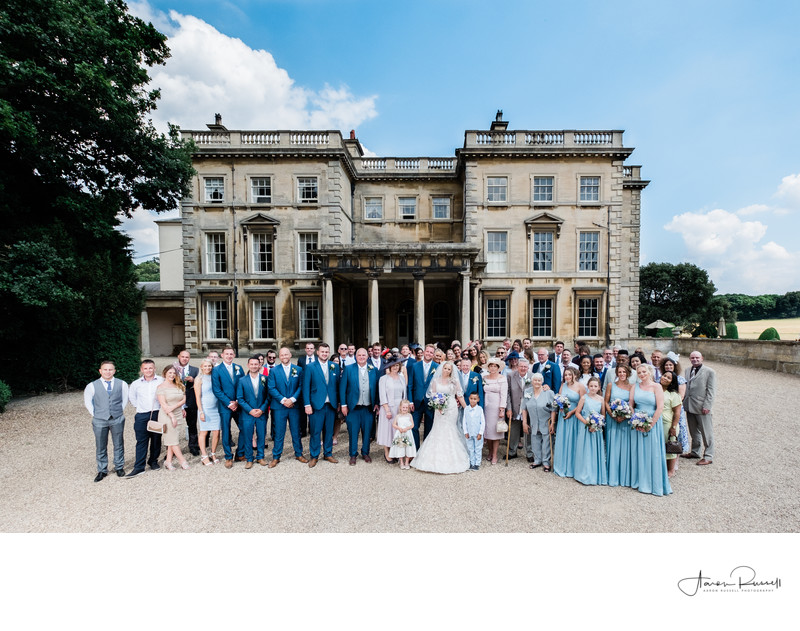 More Leicestershire country house wedding venues: Hothorpe Hall, The Woodlands at Hothorpe Hall, Staunton Harold Hall, Keythorpe Manor, Winstanley House, Catthorpe Manor, Prestwold Hall, Ladywood Estate, Rothley Court Hotel, Donnington Park Farmhouse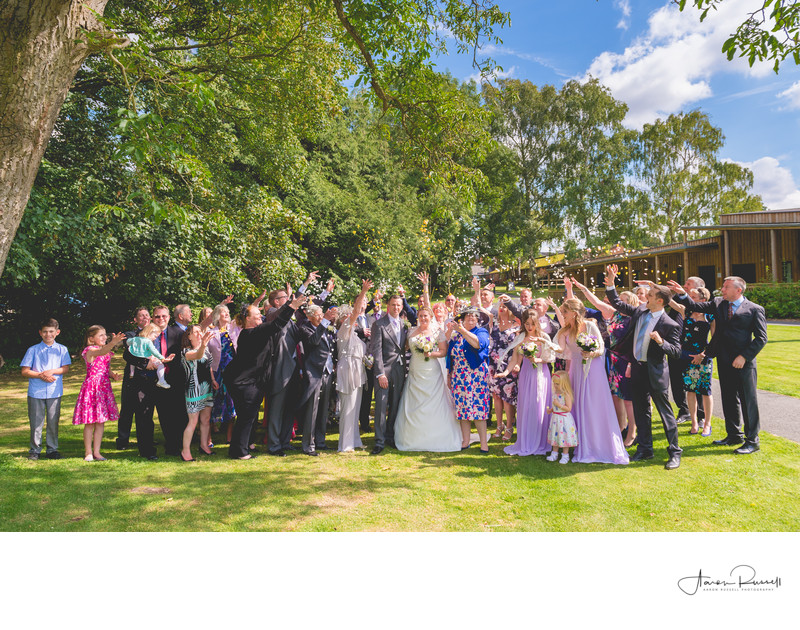 Good Sports
Leicestershire attracts plenty of sports fans, with its Leicester City Football Club, horse racing, and multiple golf clubs in the area all offering wedding venues for the sports lover. As your Leicestershire wedding photographer I will be ready and able to capture all the moments of your own 'I do' game day!
Located on 200 picturesque acres, Leicester Racecourse offers a range of indoor and outdoor ceremony and reception options. For your ceremony, the racecourse is licensed to hold civil ceremonies and partnerships within the Pavilion, overlooking the parade paddock, or the exhibition hall. For smaller parties, vow exchanges can even take place in the owners and trainers lounge. For your reception, the Nelson Suite and Club Suite both boast panoramic views of the racecourse, and the Club Suite also has a beautiful terrace where guests can enjoy drinks overlooking the winning post.
For fans of Leicester City Football Club, King Power Stadium might just be the perfect wedding venue. Located near the city centre on the banks of the River Soar, many of the wedding rooms boast fabulous waterside views over Leicester's famous Grand Union Canal. All the rooms have fully licensed bars and natural daylight and can accommodate between 40 and 550 guests. And in case you're wondering, yes, you will get the chance to take wedding photographs pitch side!
One of a Kind
For a wedding like no other, Leicestershire has no shortage of quirky and unique venues. As your Leicestershire wedding photographer I'll be sure to get some memorable shots if you choose one of these one-of-a-kind venues for your wedding day!
Leicester's oldest theatre, the Y theatre is a city emblem that provides a stunning backdrop to any wedding. The theatre has a beautifully curved balcony with fixed seating which sits over the stalls area, which boasts original parquet flooring making it ideal for use as a dance floor. As a charity organization providing youth housing and homeless services, you will also be helping a terrific cause by celebrating your wedding in this elegant theatre.
For a wedding that is truly out of this world, why not choose the National Space Centre as your venue? You and your guests can enjoy the Sir Patrick Moore Planetarium, the 42m rocket tower and the Space Race exhibit. You can even host your reception amongst the unique artefacts and displays in one of the space-themed galleries.
The Abbey Pumping Station is part of Leicester Museum, but it will come alive for your big day. The Engine House is an ideal ceremony venue for those looking for an intimate setting who also appreciate the magnificent achievements of Victorian engineering. The adjoining Electric Switch Room is available for a champagne reception after the ceremony, or you may choose to use the new marquee in the museum grounds which has seating for up to 200 guests. For a truly unique reception, however, just 1 mile away from the museum is the Great Central Railway Leicester North Railway Station, who can provide a wedding reception with a difference on a moving train!
More one-of-a-kind wedding venues in Leicestershire: Castle View Farm and Stables, Belvoir Castle, Shearsby Bath, Mythe Barn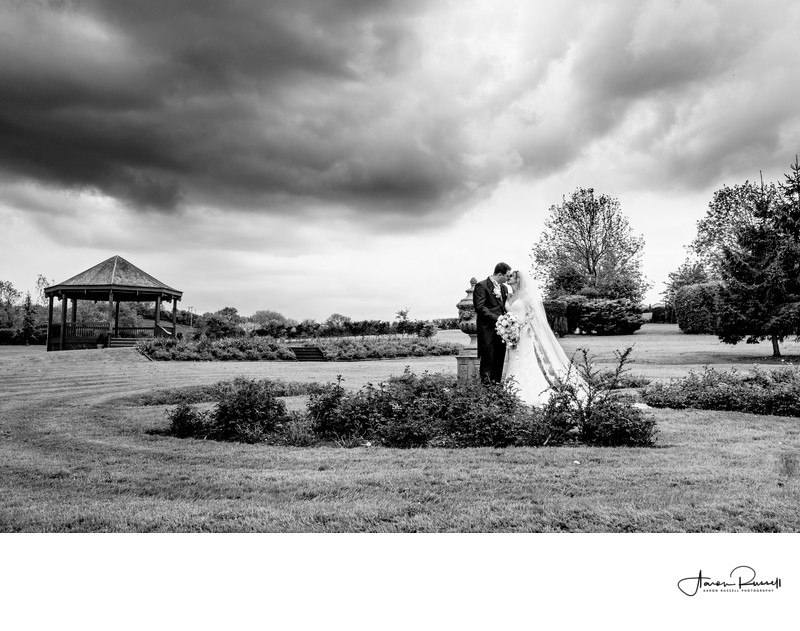 Aaron Russell – Your Leicestershire Wedding Photographer
Whether you opt for the traditional or the modern, the ultra-romantic or the ultra-quirky, I will be there to capture every precious moment of your big day. With experience photographing more than 250 weddings, I will capture the spontaneous documentary-style shots you'll treasure as well as any staged or formal pictures you'd like to have in your dream Leicestershire wedding album.