Leek Wedding Photographer
Leek is a market town and civil parish in Staffordshire on the River Churnet. An ancient borough that was granted its first Royal Charter in 1214, it's now home to two unique wedding venues that will each allow you to put your own personal stamp on your wedding day. Leek's motto, 'Arte Favente Nil Desperandum' translates as 'our skill assisting us, we have no cause for despair' – exactly how you'll feel when you me as your Leek wedding photographer!
Just outside of Leek, Heaton House Farm is a beautiful former dairy farm with a collection of stunning sandstone barns that beautifully blend rustic charm with contemporary chic. Set behind an unassuming farming facade, this lovingly designed hidden gem offers exclusive use for a range of wedding celebrations, large or small. Whatever your dream wedding may be, they can accommodate your vision with ease and efficiency. The thoughtfully designed barns elegantly complement all themes, with pretty fairy lights and crystal chandeliers creating a romantic ambience. Outside breathtaking views and quaint traditional features provide a beautiful backdrop for capturing those magical moments.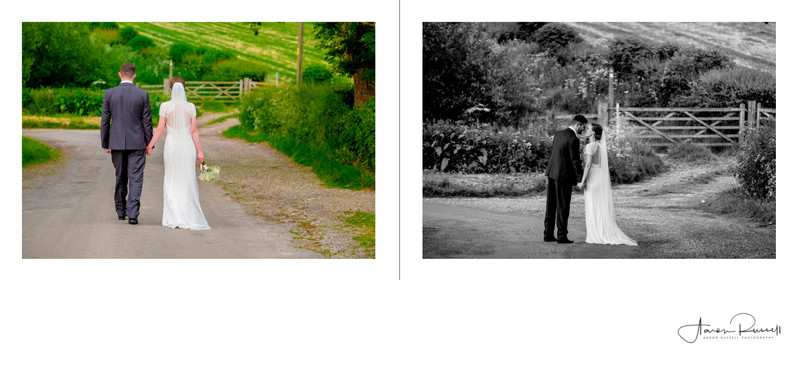 Heaton House Farms has four areas that are licensed for a civil ceremony/ partnership. If an outdoor ceremony is your preferred choice, you can marry under the stunning Oak Pagoda, looking out over the Cheshire Plains. The Entrance Barn features handcrafted sandstone walls, with oak beams and twinkly lights offering a rustic, romantic indoor setting. The pleated area of Wedding Barn is a chic area with a neutral yet timeless decor that creates an elegant backdrop for any wedding theme.
For a dramatic ceremony, you can even marry underneath the night sky; The lights gently twinkle over you and your guests, making for an intimate setting. There is also the choice of rural and town centre churches nearby that will marry couples from out of the Parish area. For your post-ceremony celebrations, head to the Steeles Barn - this beautiful marquee style room features state-of-the-art lighting and a romantic pea-light canopy. Later, a live band and DJ can play underneath a night sky backdrop with disco lights, lasers and bubbles, keeping everyone on the dance floor! For intimate photographs, the private water gardens have a landscaped garden, lily ponds and even a fun garden pond for your wedding photographer Leek to capture some beautiful portraits in the outdoors.
Set in the peaceful and picturesque location of the Staffordshire Peak District, The Three Horseshoes Country Inn & Spa makes an ideal location for everything from intimate civil ceremonies to luxurious wedding receptions, with its beautiful gardens, patio, and stunning views over the Roaches and surrounding countryside.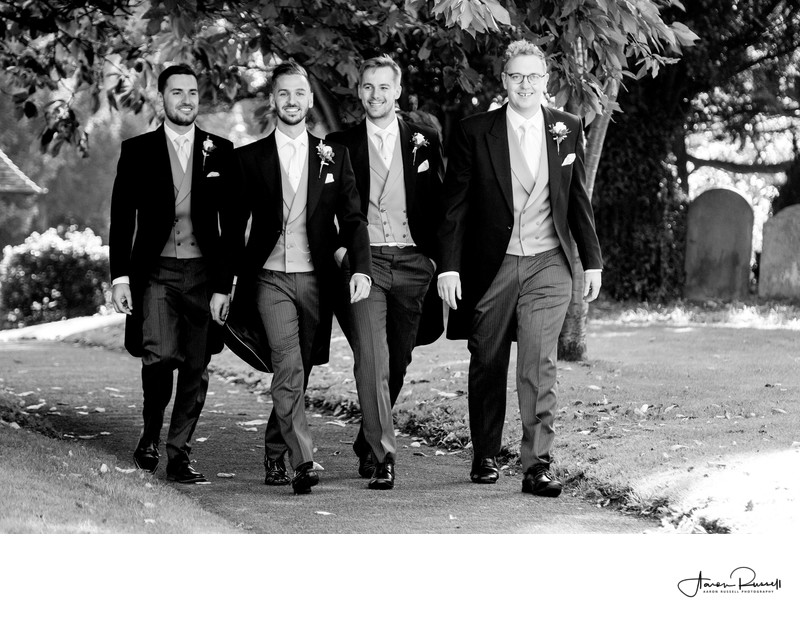 Hold a romantic and intimate ceremony in the main function room overlooking the award-winning gardens with the stunning views of the Staffordshire peak district as your backdrop. The grounds are well maintained and offer a superb garden area and patios with an ideal backdrop for photographs; these are also great spaces to allow your guests to enjoy a welcoming drink.
Packages are available for full day and night wedding packages that include room hire, a 3-course meal, evening buffet, D.J, and your bridal suite. Three Horseshoes Country Inn and Spa also offers night-only receptions for couples who have married abroad and want to have their reception at home or those who simply don't want the fuss of a sit-down meal.
An experienced wedding photographer who has captured the big days of more than 250 couples, I am your wedding photographer Leek. An expert in candid, documentary-style photographs, I'll capture all the magic moments on your big day as they happen – even moments that you, the bride and groom, didn't realise had happened at all! I'm also an expert in getting through any formal, staged or crowd shots you desire quickly and with a minimum of fuss so you and your guests can get back to your once-in-a-lifetime wedding celebrations.