Aaron Russell Photography
Grooms Speech Wedding Photographer Derbyshire
Grooms Speech Wedding Photographer Derbyshire
I am a Derbyshire based wedding photographer, but that doesn't mean I don't travel - quite the opposite in fact, I really enjoy travelling especially to new wedding venues as it gives me the opportunity to take a fresh look at things and put my own touch on them.
I started photographing weddings as many other people did - by taking photos at weddings that I hadn't booked and where I didn't know the bride and groom, a practice known in the photographic world as 'second-shooting.'
Second shooting is a great way of building your wedding portfolio for many reasons. First of all, without a portfolio, no one is ever going to book you because you have nothing to show them, which is absolutely the way it should be. Secondly, if you've not been to a wedding before, or haven't ever photographed a wedding before, you'd be wrong in my eyes to offer to photograph a wedding when you don't know what you're doing. Think what the couple stand to lose if you mess up the biggest and single most expensive day of their lives? Second shooting is a great tool to learn the industry and build your portfolio, but there's also no pressure on you to deliver, as the bride and groom aren't paying for your services.
Fast forward 6 years and things for me are slightly different. I still work with the photographer that I originally started second-shooting for, only brides and grooms now pay me to second shoot with him. We are a great team and work really well together, and at the same time I still get to enjoy the no pressure environment of not being the primary photographer.
David and Victoria got married at their local church in Worcestershire and held their wedding reception at Manor by the Lake in Cheltenham. Early on in the planning stages of their wedding they had decided that they wanted a second wedding photographer in order to truly capture their wedding day. The format Lee and I follow goes largely unchanged from wedding to wedding - Lee works with the bride and I work with the groom. It's a tried and tested method and works really well.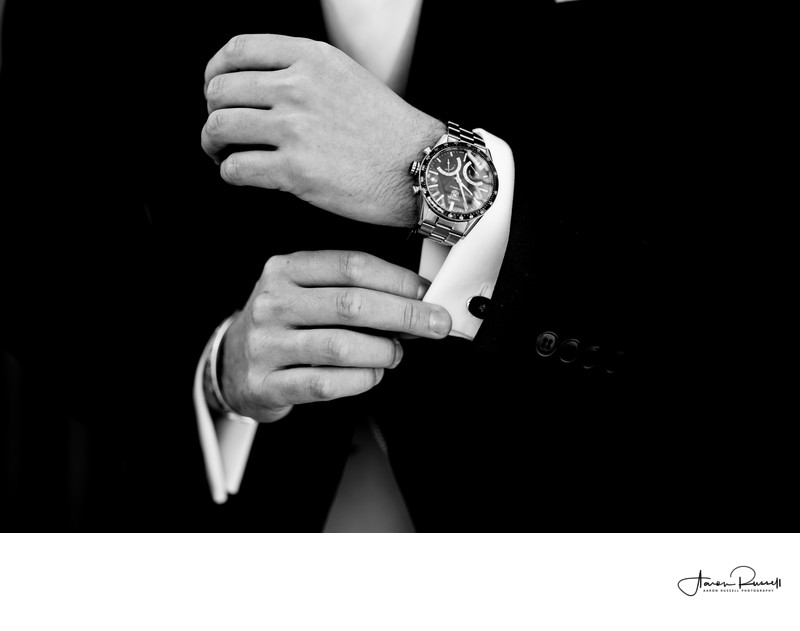 I really enjoy working with grooms in the morning and I have a series of photos that I always like to try and take. There's the classic image of a man adjusting his cufflinks (and showing off the watch at the same time of course.)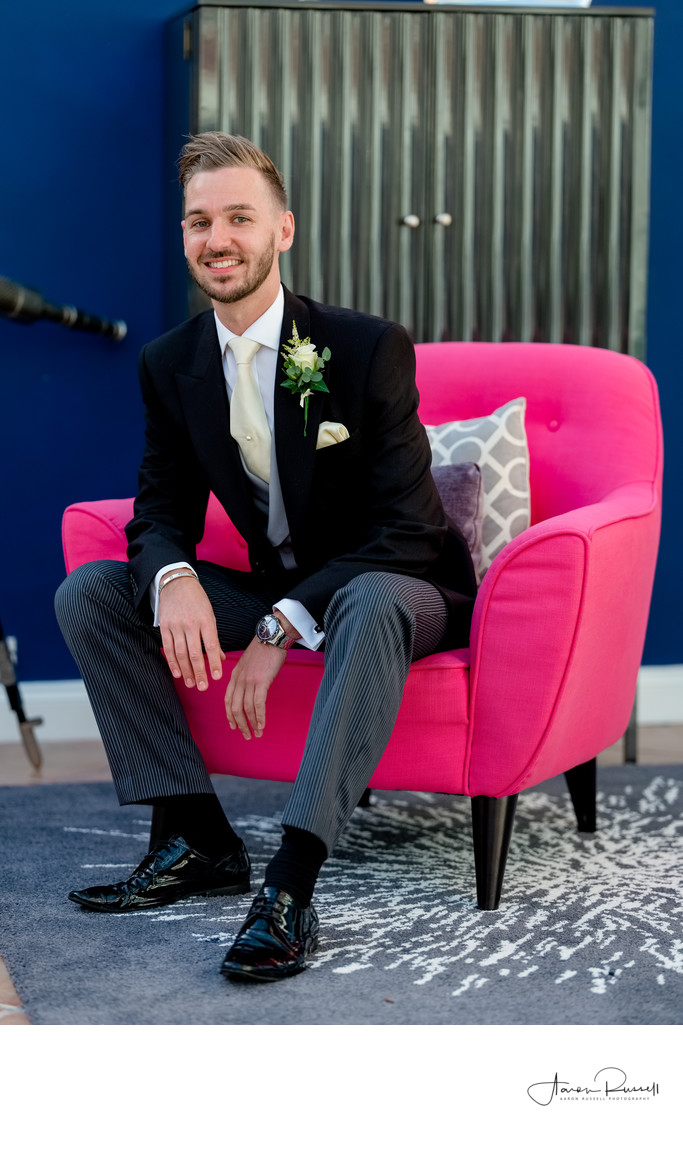 Then there are the more posted image like the one above, taken of David, the groom, right before he was due to leave for the wedding at Kempsey Church.
There are many benefits to having two wedding photographers, firstly, as I've mentioned already is that you can have photos of both the bride and groom getting ready at the same time. And it's not rushed either - only yesterday I did a wedding where I spent an hour in the morning with the bride, then drove 10 minutes to see the groom to spend 45 minuets with him, only to drive 10 minutes back to the bride to spend an hour there before going to the church. Having two photographers means that the bride and groom each get 3/4/5 hours to get ready at their own pace.
The other main benefit to having two wedding photographers is during the wedding ceremony, where you're able to get two different angles on so many aspects.
At David and Victoria's wedding reception, when it came to the speeches I made sure to position myself in a separate part of the room to where Lee was shooting. If Lee was focusing on the speaker, I would focus on the guests reaction and vice versa. That's the case in the photo at the very top of this article where I am photographing the bride's reaction to the groom's speech.