My Camera Gear
---
When it comes to professional wedding photography having the right camera along with back up camera's and lenses are an absolute must. That's why Aaron Russell Photography invests in the very latest Sony Full Frame mirrorless camera systems. I shoot with the Sony A7iii bodies x 2 which are industry leaders in Eye AF technology.
Mirrorless versus the age-old battle of DSLR's by Nikon and Canon? I shot Nikon for years and I'm sure had I shot weddings with Canon I would have been equally as pleased as well as my clients with the results over the years. However, with the advancement of mirrorless cameras and the advantages they offer over the old guard of the trusted DSLR it was time to keep up with the latest technology to offer my clients an enhanced experience.

So what are those advantages? With the camera being mirrorless it means they are much smaller than there DLSR equivalents. Because the camera bodies are smaller this also means the lenses are also smaller. What this means is that clients and guests don't feel so intimidated with a large camera being pointed at them. The results are much more relaxed and candid moments being captured on your wedding day as you don't feel your being stalked with a mammoth camera and lens!
Aside from being much smaller, they also have the ability to shoot in complete silence. This for me was a real game changer and the main reason for changing to the latest mirrorless camera system.
When I was shooting with Nikon during the church service or civil ceremony you always had to be conscious of the noise of the camera shutter was making not interrupting the service. This could mean the opportunity to capture certain moments during the vows being limited. With the ability to shoot in complete silence those moments are no longer a concern as I can just shoot away without being hindered by noisy camera equipment.
During the day I'm able to hold the camera down away from my face, use the amazing touch-focus-shoot LCD screen to capture many more candid moments as the guests have no idea I can capture photographs whilst the camera is not up to my face.
So what lenses to I own?
Zeiss Batis 18mm f/2.8 Ultra Wide Lens
The Zeiss Batis 18mm Ultra-Wide angle lens is one of my favourite lenses to use on the wedding day. Wherever the bride is getting ready, be it at her childhood home full of memories of her childhood all around her or a grand country manner, this lens is incredible at capturing the scene with rich and vibrant colours.
At the ceremony location, it's fantastic at capturing the inside of the church or the wedding venue allowing for all of your guests to be present in one photograph so that you can look back on your incredible day and remember who you shared it with for generations to come.
This incredible lens helps me capture your group photograph (like this one below) with all of your loved ones as well as the wedding venue in the background allowing you to look back with fond memories of who and where you had one of the most amazing days of your life!
And now the geeky bit for the photographers out there!
The ZEISS Batis autofocus lenses were specially developed for mirrorless, full-frame sensor cameras from Sony. They have been adapted to work with the camera to form a compact, lightweight system that doesn't compromise on performance. The lenses are fully compatible with all E-mount cameras and offer not only fast, quiet autofocus, but also protection against dust and weather. For creative photography, the innovative OLED display shows the distance and depth of field to ensure the focusing range can always be perfectly set. The high-speed fixed focal lengths of the ZEISS Batis family offer flawless imaging thanks to their completely revamped optical design. The legendary ZEISS T* anti-reflective coating, combined with more than 125 years of experience in lens development and the latest technologies, ensure that every moment captured with a ZEISS Batis lens provides that exceptional ZEISS look.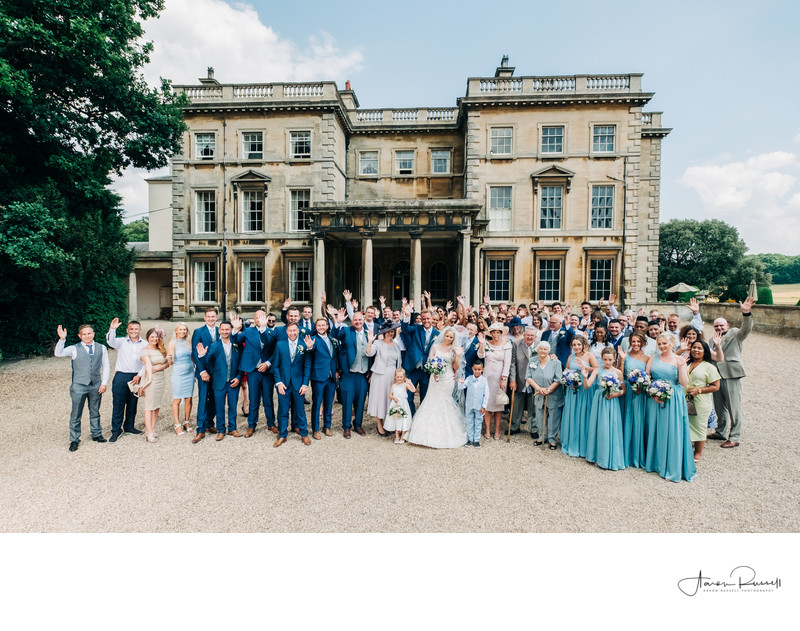 Sony 35mm f/1.4 Wide Lens
If you ask any photojournalist/ documentary wedding photographer what one lens would they have on their desert island almost certainly all would say a 35mm lens. This lens has the same field of view as the human eye allowing me as a photographer to capture your world the way you saw it.
With its wide fast aperture of f1.4, this Sony 35mm f1.4 lens is incredible at capturing the moments when the light is fading and also at rendering the background buttery smooth so that you are the centre of attention. Its on my camera for 90% of the day from getting ready photographs through to the first dance!
And now the geeky bit for the photographers out there!
A must have lens for documentary wedding photography, this bright F1.4 35mm full-frame ZEISS Distagon lens facilitates handheld shooting indoors in low light, as well as night scenes. Shallow depth of field at larger apertures and a 9-blade circular aperture design make it easy to create smooth background bokeh for portraits or bridal snapshots. There's a whole spectrum of imagery that only a large F1.4 aperture can create. A minimum focusing distance of 30cm makes it useful for shooting the perfect moment.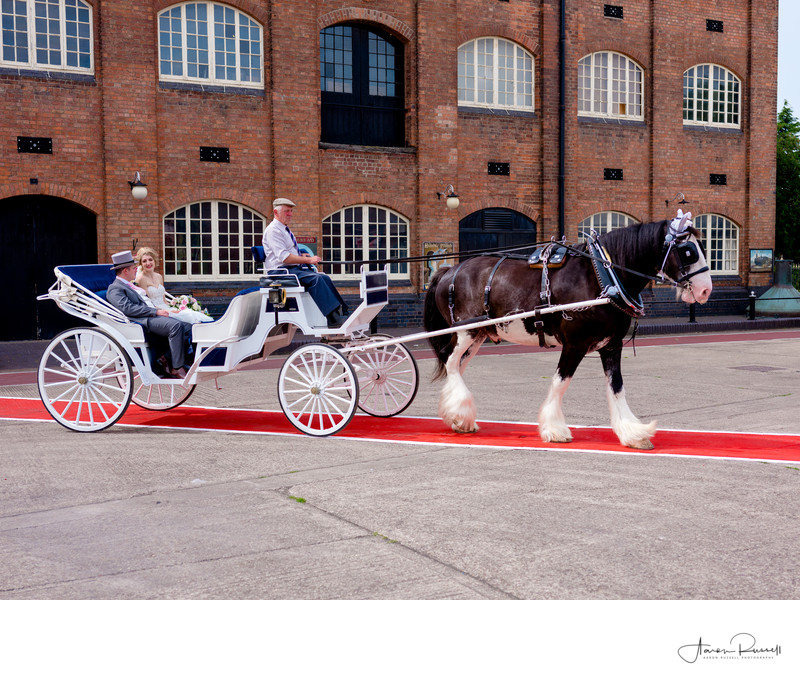 Sony 85mm f/1.8 Mid-Telephoto Lens
When I want to work with a little more distance between myself and the subject I opt for the Sony 85mm f/1.8 lens. Its sharpness and ability to defocus the background is just beautiful. It's lovely during bridal preparations or the speeches when I want to capture the laughter of the guests like this moment below.
And now the geeky bit for the photographers out there!
There's nothing like the sharpness and smooth bokeh of a well-designed mid-range telephoto prime lens for portraiture, and the Sony 85mm f/1.8 is a standout choice for any professional wedding photographer. It features a compact, lightweight design for mobility, with high-performance optics and a large F1.8 maximum aperture that deliver outstanding image quality.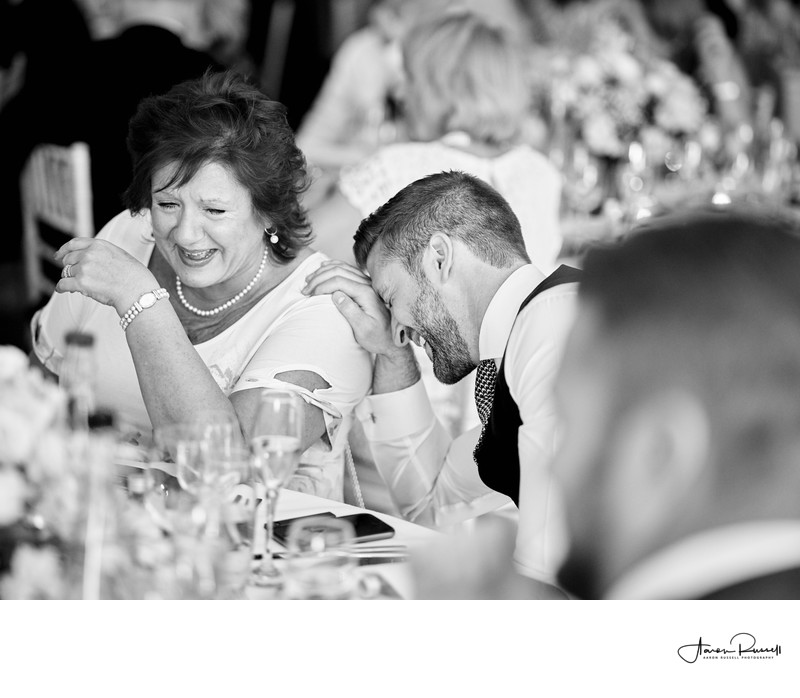 Sony 90mm f/2.8 Macro Lens
Something I pride myself on with my wedding photography is my ability to photograph the wedding details in unique and stunning ways. I love capturing the details and putting them centre stage in a wedding album spread, ensuring they don't get lost by the more prominent events during a wedding.
My lens choice here is the Sony 90mm f2.8 Macro lens. Industry experts rate it as being the 7th sharpest lens in the world for picture quality. When I'm capturing your engagement ring as an example, this macro lens has to capture all of the individual intricacies of the diamonds in the ring as well as rendering the background out of focus.
In the photograph below, I placed the bride's ring on her window ledge in her bedroom and put her hairpiece about 5 inches behind it. By adding a little bit of light from my off-camera flash, I was able to create this stunning photograph. Without a macro lens, these small details cannot be captured with the stunning detail they deserve to be. Of course, it also needs my artistic flair to create the photograph in the first place!
And now the geeky bit for the photographers out there!
This medium telephoto macro lens with built-in image stabilization delivers outstanding G Lens quality: stunning resolution at up to 1:1 magnification plus gorgeous background bokeh when required, even when shooting handheld. A floating focus mechanism ensures that consistently superior optical performance is achieved at all focusing distances.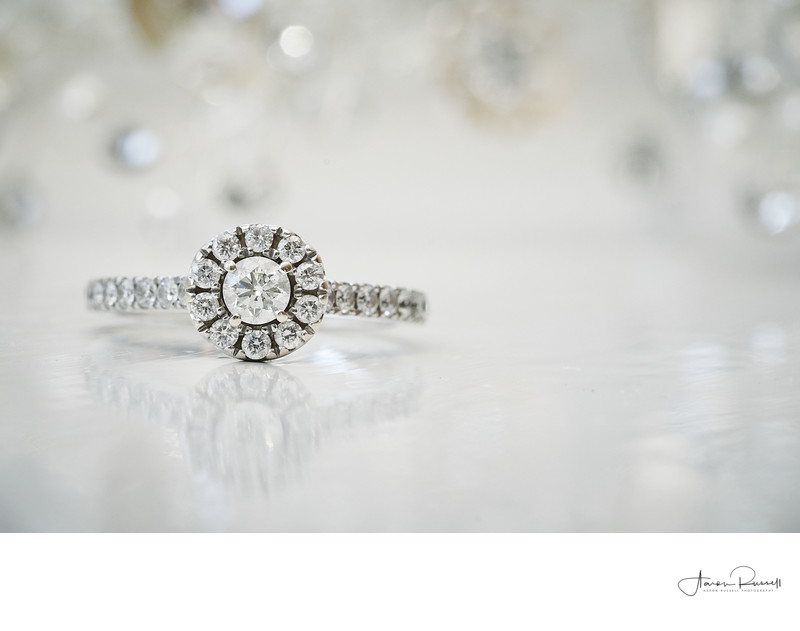 Sony 135mm f/1.8 G Master Telephoto Lens
Saving the best till last! OMG… I cannot tell you how much I love this lens. The Sony 135mm f1.8 G Master lens is Sony's latest and greatest lens to come to market. The technology in this lens is industry-leading and allows me to capture beautiful picture-perfect moments from a distance that ensures I capture the emotions of the wedding day without the subject knowing there being photographed (unless I want them too…)
It's the perfect portrait lens, and my go-to lens during the newlywed's portraits on the wedding day. During the speeches, it allows me to be on the other side of the room and still be close enough to capture all of the emotions on peoples faces.
The colours it captures are rich and vibrant, and the focusing speed ensures I always capture the perfect moment.
And now the geeky bit for the photographers out there!
The Sony FE 135mm F1.8 G Master Lens is a large aperture prime that delivers outstanding corner-to-corner resolution even at f1.8, plus exquisite bokeh that is a hallmark of the G Master series. The lens combines rapid autofocus (AF) acquisition with a lightweight, portable design and a variety of professional functions, making it a high-performance tool for professional wedding photographers.