ABOUT AARON RUSSELL
WEDDING PHOTOGRAPHER BASED IN DERBYSHIRE
---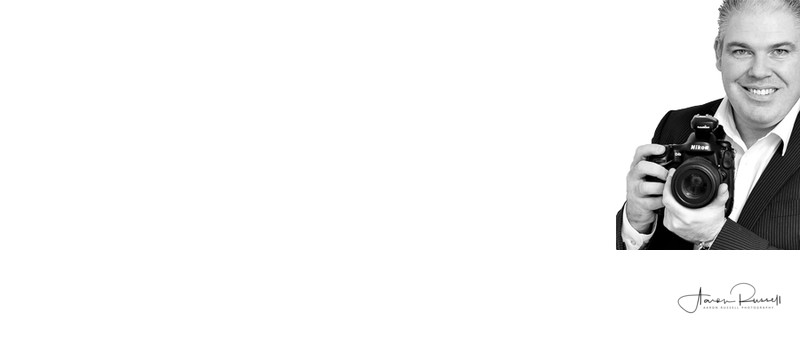 ---
People often ask me why I do wedding photography. After all, the day is full of pressure to capture those most have moments, long hours away from home and even longer hours in the office going through 4000 + photographs that are typically taken during a wedding day to deliver the very best photographs possible. That means, no closed eyes or awkward smiles!
I have always loved photography. When I picked up my dad's Nikon film camera back in the day the sound of the shutter and not knowing until you developed the film of how the picture had come out had me hooked. Throughout my younger years, I continued to learn and develop my skills and then marriage and children came along…
When I became a father my priorities changed for obvious reasons with the additional responsibilities so the dream of being a professional wedding photographer when I was younger was put on hold while the children grew up in favour of a different career that was more financially stable. Fast forward a couple of generations and it was time to do something about my dream!
---
---
By now the world had moved on from film to digital and with that everyone became a photographer, or so they thought. You see, being a photographer is not about just picking up a camera and pointing and pressing the shutter button! It's about understanding light and how that impacts on the quality of the photograph, the story you are trying to tell and the emotions you are looking at capturing.
Back in 2010 I got back into photography with a view of becoming a professional wedding photographer and started investing in better and more capable cameras and lenses to help improve the quality of the photographs I could capture technically. However, being technically brilliant is only part of the story.

"The adrenalin of the wedding day and my passion for telling a great story for generations to come is why I love being a wedding photographer."
A close friend asked if I would photograph their wedding for them. The thought terrified me as its one of the most important times in somebody's life and one you cannot afford to mess up. So I advised that they get a professional photographer as I didn't have enough of an understanding to cover 12 plus hours of photography during a wedding. During their search, they asked my opinion on a number of different photographers to help them narrow down the huge choices offered to them on the internet. .
---
---
I'm pleased to say they went with my recommendation on one stipulation. Unbeknown to me they had told the other photographer he would only get the job if he allowed me to go along also and photograph their wedding day as well as they wanted to help me get the experience required to photograph a wedding.
Over the next 18 months, I continued to work with Lee assisting him (unpaid) on over 30 weddings to get to the point that I was left to photograph key moments throughout the day without any guidance from him as he knew I would get the shot!
---
---
Quite often Lee would comment on how he wished he had taken the photograph that I had taken or thought he had taken it as he couldn't believe the extremely high standard I was able to achieve in such a short time. He would comment on how he couldn't tell the difference in quality, composition and more importantly, capturing the emotions of a wedding day to his own standards in the hundred of thousands of photographs he had taken at hundreds of weddings over the years!
After investing thousands of hours in learning wedding photography both hands on at "actual" weddings and online professional courses I was ready to make my dream come true of becoming a professional wedding photographer!
Over the years I have continued to invest in my learning and in my camera and lighting equipment to ensure I deliver my very best work at every wedding I photograph.
More can be found on what I use in the FAQs section on my website if you would like to know what makes the difference in my photography versus other photographers.
So what next…. Well, I did it… I achieved my dream of becoming a professional wedding photographer and have been photographing weddings since 2012!
If you would like to find out more on how I can help capture your big day you can contact me here. I can't wait to hear from you!
---